Course Curriculum
Introduction
Available in days
days after you enroll
Preparing for the Game
Available in days
days after you enroll
Have you ever watched your athlete perform at an elite level the first half of a game, and then wondered what in the world happened to them in the second half?
They seem like they are not hustling - so you yell, "hustle, come on, move it, let's go, get in the game!!"
They start making poor decisions in the game, and you straight facepalm yourself.
They can't seem to catch the ball to save their life, and you wonder where did their eye-hand coordination go?
They make a mistake and you watch all the motivation drain out of their body.
I mean, how can they do so great one moment, and then all of a sudden seem like they have no idea what to do?
Some of this can be thoughts floating around in their head tripping them up, but if it's truly a "wow that was an amazing first half" to "OMG what the hell happened", you need to look at how your athlete is eating before games. Along with in between games if you play tournaments.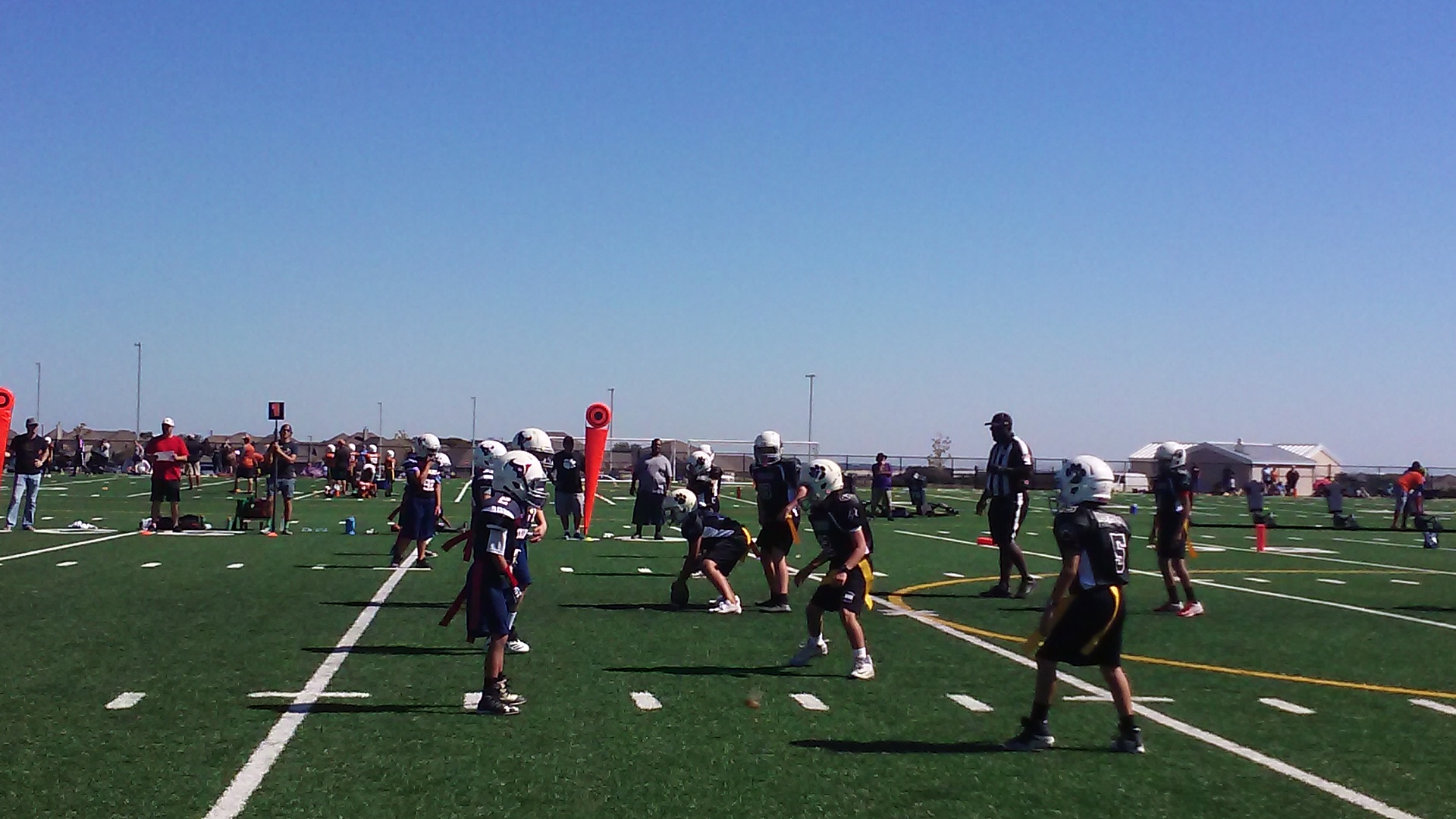 The right nutrition supports high energy, quick decision making, and a great attitude throughout the whole game.

I've been right there with my own athlete, watching him play at a high level and then watching his performance spiral downward.
I consistently watch other players seem "ON" and then watch their switch get turned "OFF." They can't seem to stay focused and start making mistakes they normally wouldn't make.
I've also witnessed athletes get a fiery attitude out of nowhere - hangry much?
These are all signs their body is running out of fuel and can't support the level of endurance the athlete is trying so hard to maintain.
I have had opportunities to observe what athletes are eating in between games while at tournaments and that's when it hit me; these athletes are not eating the right foods to support the elite level they want to play at.
We invest so much in our athletes by the way of our time, travel, hiring coaches, and trainers to support their dream, only to watch our athlete struggle when it's game time.
The missing piece is the right nutrition that creates an energy balance in the body to fully support your athlete's performance.
Back in 2013, I began sending my athlete to school with homemade lunches instead of him eating the cafeteria food. I did this because he could not focus in school and his grades were suffering.
We made a big switch in our household from mostly processed foods to mostly whole, unprocessed foods.
The improvement in his focus and grades was almost immediate. I stopped getting calls from the teachers and my athlete began to thrive in school.
I had the realization that creating the same energy balance with food to help him in school most definitely would help him in sports. I mean, seems obvious right? Not so much when you are in the trenches trying to survive the day as a parent!
That is when I began using all my knowledge of nutrition and implementing it with my athlete in sports.
He went from struggling to play a full game of basketball to having tons of energy to play multiple games in a day.
As time went on, helping my athlete thrive in a sport he loves became my passion. And it breaks my heart to see other parents and athletes struggle during game time.
That's why I created the online Course - Raising Elite Level Athletes.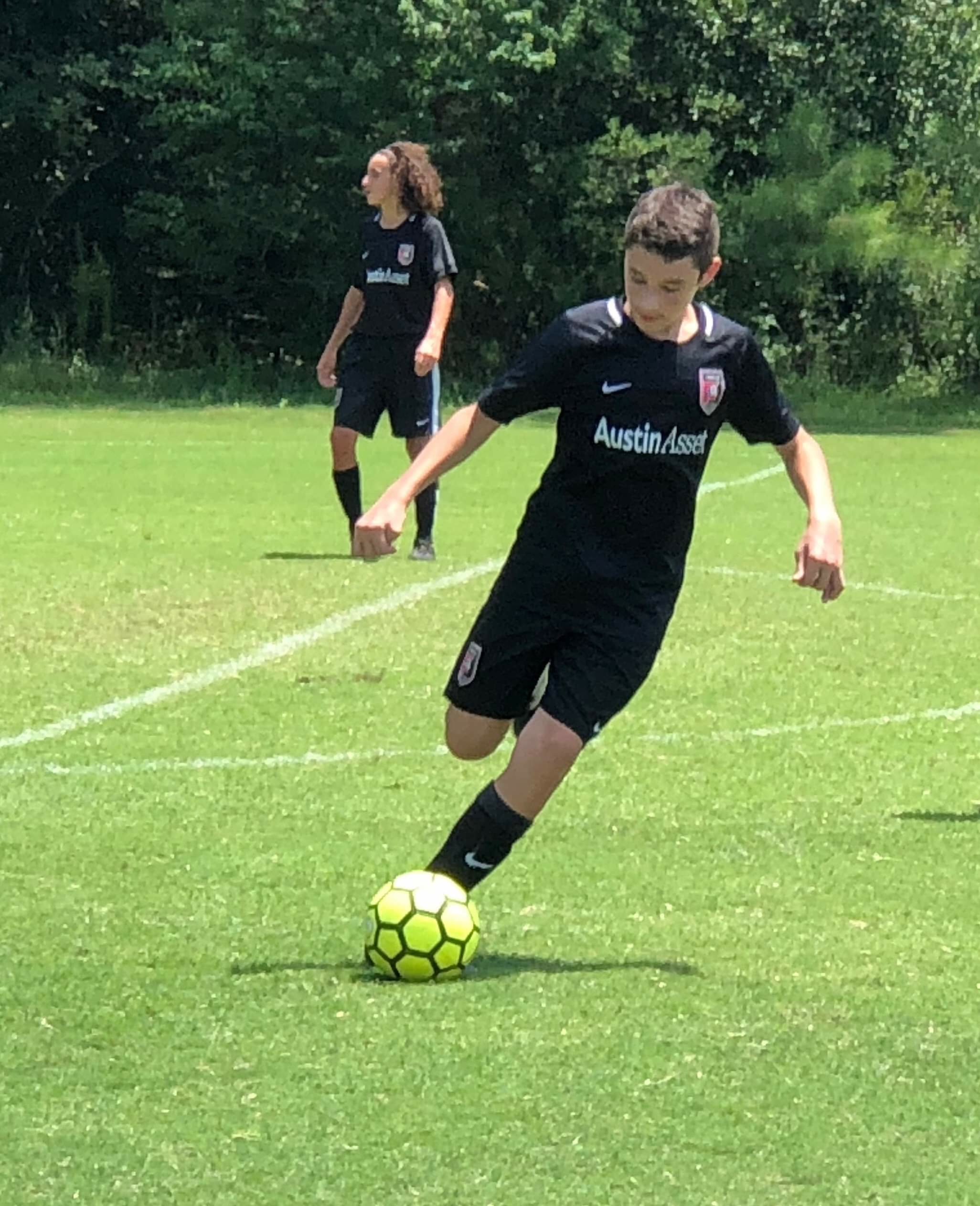 My #1 goal is to help parents guide their athletes with nutrition that supports their energy, learn how to prep for a game, build a strong mindset, and to help minimize injury so that their athlete can play at the highest level.
Your Instructor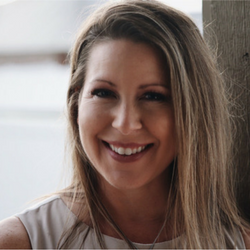 Certified L2 Sports Performance Nutrition Coach, #boymom, mother of 2 athletes, ages 15 and 13, one dreaming of the NBA and other dreaming of NFL. As a parent, I am passionate about fueling my athletes with nutrition that will support their energy and focus throughout their games and teaching them how to build their confidence so that they can overcome any challenge in their game and life!
When you were younger, I'm sure you remember eating whatever you wanted and never having any major health issues. But as a society, as we get older and continue to eat highly processed foods we begin developing health issues like diabetes, heart disease, osteoporosis, high cholesterol, thyroid disease, cancer, etc.

My point is that young/teen athletes can feel pretty invisible right now, like they have superhero powers and nothing can happen to them that they can't bounce back from. Honestly, they are very resilient, but eating junk all day - every day will lead to injury and we as parents need to think of long-term.
If your athlete has the desire to play sports in college or professionally, they must begin to learn how to properly care for their body now.
If they can learn how to support their energy and help their body recover after hard trainings and games, they can have a very long, successful career.
When your athlete understands why nutrition changes are being made and how it will elevate their performance, I promise they'll be in it with you 100%.
You can expect a highly energetic, fully focused athlete who has the endurance to finish strong.
This program supports the health of your athlete's mind and body!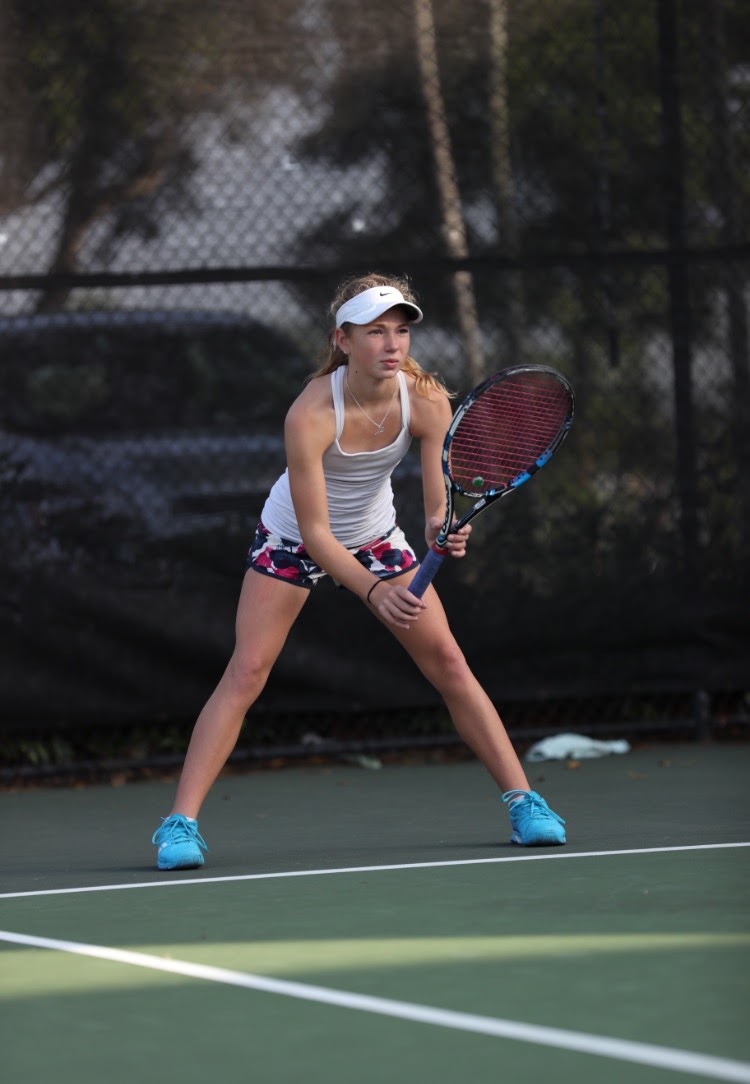 As part of Raising Elite Level Athletes, I have included a mindset module, as I have found that having all the energy in the world won't help an athlete who is afraid to make a mistake or is very hard on themselves if they have a bad game.

I help you to support your athlete's development and nourishment of a rock-solid mindset. A mindset that is not afraid of mistakes and is willing to keep trying and pushes past a bad game or a poor decision. The strongest mind always come out on top!
---
You might be thinking this is going to be a lot of work, but the fact is your athlete is already eating food. You just have to think about upgrading the quality of ingredients and rebalancing what they are currently putting on their plate. Small yet effective tweaks.
You also have to view making these changes as long-term; you won't change up their nutrition overnight. That never ends well for anyone.
You might also be nervous about your athlete giving you grief over not being able to eat their favorite fast food meal or snack that is highly processed but they love it.
I understand completely, and there will be a time and place for those goodies, just not during the 48 hours leading up to a game or during game day. After all the games are done, then by all means, treat your athlete!!
"I sought out Raising Elite Level Athletes to help me. My 8th grade son broke his tibial growth plate and substantially sprained ligaments in his knee during a basketball game.
A bigger boy, it's always been a struggle to feed him well, meeting his nutritional needs, while helping him fuel for energy but not weight gain.
He now needed guidance on recovery, supplements, inflammation and getting physically and mentally back to the high level he left. RELA thoroughly covered key topics, assisting us.
We spent ample time with Kris covering aspects of his game even a well-informed parent might miss (nutrition/recovery/inflammation/mental readiness/game readiness/leadership/self-assessments.)
Kris has a plethora of knowledge on factors I didn't think of, from nutrition to positive leadership skills.
Having her teach him too fully equipped him to take ownership on the long journey of athletics and he's 100% more ready than ever before!
We couldn't have done it nearly as well without her and this program. We're eternally grateful for the professional yet personable package RELA is!"
Susan W - Lakeway, TX

By enrolling in Raising Elite Level Athletes now, you will be able to start making necessary changes right away, which will be an immediate benefit to your athlete.
If you wait until this program is available again, you'll have lost months of progress that your athlete could be experiencing.
Don't delay, let's bring your athlete's training and hard work together by supporting their efforts with long-lasting energy, a strong mindset, and a healthy athletic body that is able to push past all the competition!
Here's what you can expect after enrolling in Raising Elite Level Athletes:
Get immediate access to the course and all materials
Receive the link to join our closed Facebook Group
Link to join the weekly live Group Coaching (if you chose the group coaching option)
Link to schedule 1:1 Coaching calls (if you chose the 1:1 coaching option)
If you have any issues with access to the program or do not receive an email from me within 30 minutes of enrolling, please reach out to me at [email protected]
Frequently Asked Questions
How long do I have access to the course?
How does lifetime access sound? After enrolling, you have unlimited access to this course for as long as you like - across any and all devices you own. AND you have access to any updates made to this course!
What is your refund policy?
If you are not satisfied with the course, there is a 30-Day Money-Back Guarantee.
What if my athlete is a picky eater, is this course right for us?
Oh, I have one of those too! Yes, the course is right for you and your athlete. I show you how to work with your athlete with the foods he/she will eat now and how to introduce new foods over time.
Does this program come with any support?
Yes! Everyone will have access to our Private Facebook Group for support and to help you celebrate your athlete's accomplishments! If you choose Group or 1:1 Coaching you'll have more individual support for your athlete.
What if my athlete has dietary restrictions?
Totally fine, you and your athlete get to decide what they eat. Plus I have a lot of experience with dietary restrictions.
Is there a nutrition guide?
Yes! Along with an example of how to create energy balanced plates and I've included a bonus of my favorite websites for recipe ideas.
Can you guarantee my athlete will benefit from this course?
100%, IF you and your athlete do the work. You have to take consistent action and implement the strategies given to you in Raising Elite Level Athletes course.
Is my athlete old enough for this course?
The recommended age for this course is 12 and up. However, if you have a younger athlete that is 10 years old and playing very competitively, you might want to consider this course for them as well. Supporting your athlete with proper nutrition will only help him/her develop a strong body.